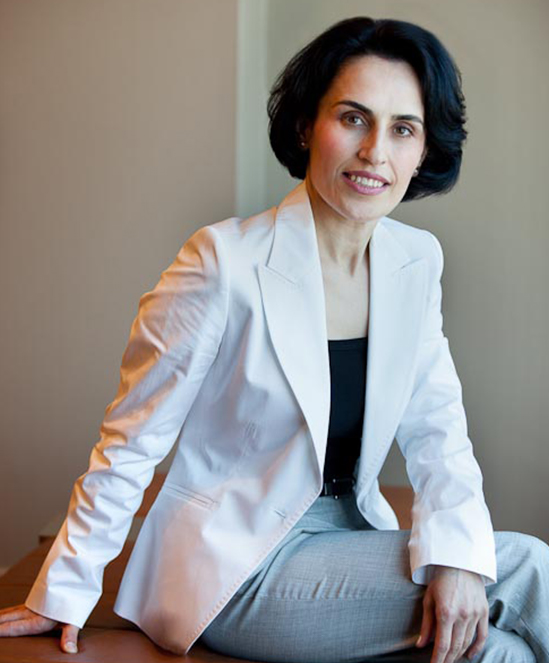 Halle is a senior financial adviser and business consultant based in Melbourne. She is passionate about providing straightforward, impactful financial guidance and business management advice. An experienced lecturer, Halle has shared her expertise with students in both Bachelors and Masters programs at institutions such as RMIT University. She has been involved in the development of course curricula for Master of Financial Planning students at one of Australia's most respected business schools. Halle also served as a mentor with Small Business Victoria's Small Business Mentoring Program for over four years.
Halle specialises in working with medical practitioners, small business owners and families, and individuals providing practical advice to help them achieve their financial goals and aspirations. She offers values-based solutions, supporting people to make smart financial choices that successfully grow businesses, create and protect personal assets, and create and preserve wealth.
Halle has studied extensively in the fields of philosophy, human behaviour and business. She holds the following credentials:
Master of Finance
Master of International Business
Bachelor of Economics
Advanced Diploma of Financial Planning
Certificate in SMSF
Over the years, she has published two theses, a research paper and six eBooks. She is deeply committed to raising education standards in the industry and regularly shares her knowledge through her work as a tutor for Master of Financial Planning students Australia wide at Kaplan Professional, and with her substantial client base.
Born in Turkey, Halle came to Australia in 2000 and has worked extensively with multicultural communities and businesses. Her commitment to family business began at a young age and this informed her understanding of business owners' needs and goals, as well as inspiring a lifelong interest in personal and professional development. 
Her business experience has given her deep insight into the dynamics of family-owned businesses, cross-cultural environments and how to thrive in competitive marketplaces. She began her career in the financial services industry in 1997, and has since worked with a number of global organisations including AXA Australia and AIG. Her strengths lie in her diverse experiences in finance, business consulting and education.
With more than 23 years of experience as a business consultant, Halle is widely recognised and respected for her optimism and down to earth, let's get it done attitude. Her mission is to achieve the very best results for her clients while upholding the highest standards of ethics and professional standards. 
A direct and clear communicator, she ensures each client develops an understanding of their business goals and personal financials. Halle's unique approach lies in her ability to help people understand the strategies they need to achieve their goals and the mindsets and behaviours that are so crucial to their success.  
Halle serves as a non-executive director of the Association of Independently Owned Financial Professionals (AIOFP). She has also been a mentor for Small Business Victoria's Mentoring Program, working with over 150 business owners since 2015.